North
Gail Milburn
Hello from the North Region! My name is Gail Milburn and I am the new North Region Representative, assuming this role from Brian Joas. I'd first like to thank Brian for his many years of service as the North Region Representative; his efforts have been greatly appreciated. As such, I have big shoes to fill.
I am honored to represent not only my home state of Michigan, but also Wisconsin, Minnesota, South Dakota, North Dakota and Alaska, but also the Canadian Provinces and Territories of Manitoba, Saskatchewan, Alberta, British Columbia, The Northwest Territories, Nunavut, and Yukon. Since I love to travel as well as to judge beer, mead, and cider, I hope to visit each of these areas at some point during my tenure. Already, I am trying to learn as much as possible about the state of homebrewing and judging in Canada and the States I represent so if you have any input, feel free to reach out to me through the BJCP website under "Officers".
As I am just beginning to get a handle on BJCP activities in the North Region, I can only report that we have a number of fantastic competitions coming up in the next few months. Check out the BJCP Competition Calendar for a full list. Hopefully I'll see you at some of them because I have a few of them already on my judging list! Additionally, there will be a Mead judging exam on September 8 in Minneapolis; contact Al Boyce to sign up after you have passed the online Mead exam. And of course, we have a return to in-person HomebrewCon in Pittsburgh coming up with the National Homebrew Competition beginning on June 21 through June 23. Judging exams will also be offered during those dates for Beer, Mead, and Cider. I hope to meet many of you in Pittsburgh; please come up to me, say hello, and offer any input you have as a North Region BJCP member!

Northeast
Andrew Luberto
Greetings Fellow North East Judges!  As the weather heats up and we head into Summer, I'm looking forward to keeping my palate sharp with a few crisp warm weather beers, ciders, and session meads.  We have a new National Judge in our region to congratulate.  Congratulations to Justin Hansen of Coram, NY!  Great achievement, I know you worked hard on attaining the rank.  Looking over the exam calendar there's a number of tasting exams coming up if you're looking to rank up yourself, including at this year's Homebrew Con.  Also, thank you to Kathy Yan Li for hosting the first Cider Exam in Canada! Hopefully, the first of many.  If you're thinking of setting up a mead or cider exam in the region and need some advice, guidance, or proctors please don't hesitate to reach out to me or anyone from the North East Team.  Don't forget we're also available for virtual training sessions and Q&A.
At the last BJCP board meeting we met with AHA director, Julia Herz.  We had an excellent conversation and I'm looking forward to a new era in relations between the BJCP and AHA.  If you're interested in seeing what else was discussed, you can find the meeting minutes here.  The new and detailed minutes are part of piloting a new board role of BJCP secretary that I was chosen for.  We're setting up a number of new committees that I'm personally looking forward too, so it's worth a read. 
Also, I've been hard at work with the Communications team charting out content for the BJCP newsletter. If you have anything judging or BJCP related you want to contribute, please let me know.  If you haven't seen President Dennis Mitchell's post about BJCP events at Homebrew Con, check it out here. There's a number of exams being held as well as the members meeting. 
Lastly, the NE Team wants to hear from you!  Questions, concerns, initiatives, what your up to, let us know!  Email me here.  Cheers!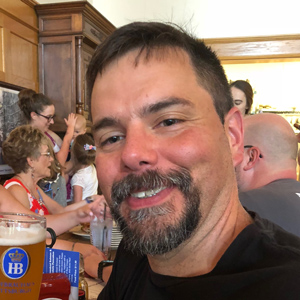 Mid-Atlantic
Fred Mullner
First of all, thank you to all the club members throughout the region that have sent in news from their clubs. There is a lot of great stuff going in, and I'm really excited to share it.
Speaking of stuff going on…
HOMBREWCON 2022!
I'm sure most of you know that the National Homebrewer's Conference is coming to Pittsburgh for the first time this summer from June 23 through 25. This is our first year back in person since 2019 and I know everyone is looking forward to getting back together again. NHC is back with everything you know and love about it: the kickoff reception, educational sessions, Club Night, the knockout party, and more. Of course the National Homebrew Competition and awards are always the highlight of the event.
Some important things to note:
The beer tasting, mead tasting, cider tasting, and beer written exams will all be given at NHC. Beer written and tasting exams will be given on Tuesday evening. Mead tasting will be given Wednesday evening, and cider tasting will be given on Thursday evening. If you are interested in signing up, please email Kristen England at bjcp.education.liaison@gmail.com.
We are still in need of stewards for the homebrew competition. The AHA is generously offering anyone who can commit to stewarding all three days (Tuesday, Wednesday, and Thursday) a complementary pass to Homebrewcon and a free one-year membership to AHA. This is an incredible deal, and any help we could get would be greatly appreciated. If you are interested, please sign up at https://brewersassociation.wufoo.com/forms/ztw7bh616wnnij/
More news from around the region
Pennsylvania
BJCP Assistant Regional Representative hosted a guided tasting education session for the Cox Brewing club in Elizabethtown which was well received.
Keystone Homebrew Supply in Montgomeryville brings us this for anyone in Eastern PA/NJ/DE/MD who may be interested:
It's big, and it's back! We're talking about the Club Barrel Brew Championship!
This years brew date has been set for July 23, 2022, and we're getting close to the 10 club threshold for the $500 prize. If your club plans to compete, and you haven't already, fill out our online sign-up form by clicking on the link below.
Here's what you need to know:
Keystone Homebrew Supply will arrange for each participating club to receive a free 15 gallon Dad's Hat Rye Whiskey Barrel. Additional barrels may be purchased for $80.00. No additional discounts apply.
On Saturday, July 23, 2022, each club will brew their beer at Keystone Homebrew Supply in Montgomeryville. That beer will then be either fermented or aged in the rye whiskey barrel.
Your club will determine your own recipe, brew your beer on your own brew system(s), and make your own barrel additions (if any). We recommend 12 gallons of wort per barrel for a primary fermentation. If you are only using the barrel for the aging process then you can brew enough to fill it and eliminate head space, plus some reserve for topping up as necessary.
Tentatively, we will hold a "Judgement Day" on Saturday April 1, 2023 to showcase your barrel brews. All participating clubs will be required to bring and serve their beer. A select group of impartial judges will determine the winner at the tasting event.
The winning club will receive the 2022 Keystone Club Barrel Brew Champion Award and a progressive prize determined by the number of participating clubs:
– Fewer than 10 participating clubs, $250 in Keystone Gift Certificates.
– Over 10 participating clubs, $500 in Keystone Gift Certificates.
To ensure a spot at this year's event, please register by filling out our online sign-up form at your earliest convenience.
Winning clubs will be awarded points toward the 2022 Keystone Cup:
First place: 15 points
Second place: 10 points
Third place: 5 points
We will be also offering 10% off of recipes for this brewday, if ordered in advance. A discount code and more info will be sent out to all participating clubs.
Please feel free to reach out with any questions!
www.keystonehomebrew.com
New Jersey
The Garden State Homebrewers hosted their Fourth Annual Garden State Homebrew Competition in late April. As with so many competitions, this was the first one held in person since the start of the COVID pandemic. Over 230 beers were judged and the Best of Show went to Larry Bentley of the Garden State Homebrewers for a Vienna Lager that scored an unbelievable 47 during judging.
Washington D.C.
Bob Rouse notes that the DC Homebrewers Club upcoming Cherry Blossom Competition is back on again this year (albeit a couple months late). Still looking for judges and stewards: https://www.dchbcompetition.com/
Maryland
Steve Kranz of the Midnight Homebrewers' League in Westminster, MD, sends this:
Hi Fred. I thought I'd pass on what our club is doing this year with the Maryland Microbrewery Festival Homebrew Competition. We are using this year's competition as a fundraiser to benefit the Brew for Ukraine humanitarian campaign, which is being spearheaded by the Pravda Brewery in Lviv, Ukraine and it's former head brewer, Cory McGuinness. All net proceeds from entry fees will be donated to the Brew For Ukraine gofundme effort. The competition will be held during the Maryland Microbrewery Festival on September 24, 2022. We will soon be sending out judging invitations, but registration is open now for judges and stewards:
https://mdmicrobrewfest.brewcompetition.com/index.php?section=login&action=logout&msg=3
Ohio
Michael Florez from CMI reports in with a great educational program:
The Cincinnati Malt Infusers have been blessed with an excellent program coordinator, Matt Barczewski. Each month Matt prepares a group of beers for blind style identifications. He brings one or two different examples of the style for blind tasting and identification. This is in addition to other topics about yeast, malt and hops.
Rick Franckhauser and Will Magnuszewski continue their BJCP training class by selecting about a dozen beers from a particular style each month. The class judges them separately and saves a few for class night. On class night we review, by Zoom meetings, our impressions about each beer, review the standards for the style and hone our skills for judging homebrew competitions.
We also have gathered 11 brewers who made a Wee Heavy for a 55 Gallon Brandy Barrel. We have partnered with MadTree Brewing who hosts the barrel fill and storage. Once we fill the barrel, we will meet at MadTree every few months to taste the beer. Thanks also to Randy Schiltz at Wooden Cask Brewing Company for his generosity and support with Scottish ale samples and a bulldog for barrel fill and emptying.
Last, CMI had a successful competition in April with many judges coming out of pandemic hiding to judge these beers.
Mountain/Northwest
Dennis Mitchell
No updates at this time
Latin America
James Foster
No updates at this time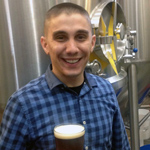 South
Sal Mortillaro II
No updates at this time
Europe, Middle East, Africa
Omer Basha 
No Updates at this time
Asia-Pacific
No updates at this time
Midwest
Sandy Cockerham
No updates at this time
West
Brian Cooper