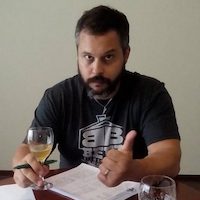 It's been a whirlwind the past few months with the change in BJCP leadership with Bruce Buerger moving over to IT Director and myself returning to take over the Education Directorate.  While continuing to coordinate with Bruce Buerger, The Education Directorate has a number of initiatives it will be looking to finish and a few new ones to implement.
The first will be mead focused and will coincide with the AMMA's National Mead Day. Throughout the month of August The BJCP Education Directorate has been consulting and contributing to a Youtube series entitled "Better Judge A Mead".  The purpose of the series is to educate and inform the processes on judging meads.  The is a series of videos hosted by Chip Walton of Chop and Brew and the brainchild of Josh Holbrook, 2020 AMMA "Mead Maker of the Year" in which they interview a number of very experienced and knowledgeable mead makers and judges.  The series includes interviews with Peter Bakulic, Ken Schramm, Steve Fletty, Tom Repas, Carvin Wilson, & myself. An overview of the series and links to the individual interviews can be found here.  The series is informative for all levels and experiences of mead judges and I would highly recommend watching. 
The next projects down the pipeline include a cider judge training & study program, sour/funky beer training program, building a personalized sensory program, an alternative grain compendium, hop sensory training program (like the malt one) and potentially a new hop aroma training toolkit. 
To further our goals, the Education Directorate is looking for some new staff to accomplish a range of initiatives. Regardless of your experience, with beer, mead or cider, if you are interested in becoming more involved with the BJCP, especially the education part, please send an email to kristen@bjcp.org. We'll need a few very experienced people but also some wonderful people for even very 'small' projects. 
Dr. Kristen England
BJCP Education Director