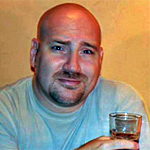 The BJCP board appointed Bruce Buerger as the BJCP's new IT Director. Bruce replaces Gordon Strong, who retired from the IT Director role on May 31, 2021. In the role, Bruce will manage and work to modernize the organization's IT infrastructure, including our database used for judge records.  
Bruce has worked in IT since 1993 starting in DOS based database systems, much like filemaker pro, writing queries, doing reports, and programming. He then progressed into business intelligence reporting before transitioning in GUI and database programming, SQL based. During that time, he was responsible for full development lifecycle duties including requirements gathering, workflow modeling, architecture, developing, testing, training, change management, communication to end users, and deployment. He also taught relational database management at the undergrad and graduate level at the Milwaukee School of Engineering. Eventually, he went into Project Management full time specializing in org change management, system software selections, project recovery, and merger / acquisition. He holds a Master of Science in Management Computer Systems from the University of Wisconsin – Whitewater.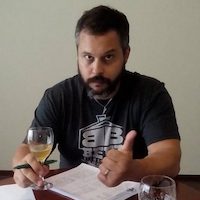 To replace Bruce as Education Director, the board appointed Kristen England to the role. Kristen was the organization's founding Education Director and has continued to serve as Education Liason in recent years. He holds a BS in biochemistry from Michigan State University and a PhD in pharmacology from the University of Minnesota. One of the winningest home brewers in the US, Kristen founded Pour Decisions Brewing Company (now merged with Bent Brewstillery), and works as the head brewer and chief of operations at Bent Brewstillery. He is a co-author of the BJCP Style Guidelines and has contributed to other works, including Stan Hieronymus's Brewing with Wheat and Mitch Steele's IPA: Brewing Techniques, Recipes and the Evolution of India Pale Ale. 
As a reminder, those who serve in BJCP representative, officer, director, and staff roles are all volunteers. Please join us in thanking Gordon for his many years of service as IT Director, and Bruce and Kristen for their continued service to the organization.